Social Media Micro-Influence and Tech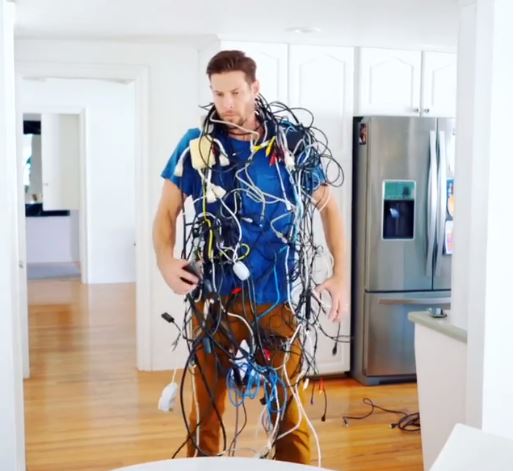 Sponsored ad for RAVPower
Reloquence is pleased to share our latest news that Chadd Smith (@MaddChadd) has signed on to our online marketplace as a micro-influencer.
You may recognize Chadd as the robot dancer from the movie Step Up 3D. These days he is a rising star in the world of micro-influence, with some very creative recent work for tech as a key aspect of his growing portfolio.
Chadd's sponsored post for RAVPower is a great example for how micro-influencers and tech are working together to bring cutting edge products and paid advertising onto Instagram.
The time is right for tech and influencer marketing. Top tech micro-influencers are in high demand, commanding upwards of $1500/post for paid sponsorship ads on Instagram. In contrast to the Big Brand Ambassadors such as Super Saf, who has leveraged his success on YouTube to form partnerships with Google and Fiat, our micros are still affordable to small business.
If you are a tech startup or a small to mid-sized business (SMB), the best way to get started is to open your mind to infinite possibilities with the micro-influencers. As such, we have brought on a number of micro-influencers from the arts.
To be successful, you must co-create. If you are serious about making the move to influencer marketing, essential gear for all startups and SMBs are cameras and photo editing equipment, or alternatively, you can hire Instagram photographers directly from our growing online marketplace.
Co-creation of campaigns with micro-influencers requires thinking out of the box. It is best to give the influencers creative control within some set of constraints. Creating ads that entertain is a key aspect to increasing engagement and reach.
Chadd's post "How robots cut the cord" had 29 K views and 115 comments. Chadd will post original content to his own 267K follower site, or will take over your Instagram account depending on where you are in your understanding of how to dominate social media in tech.
[Photo Credits: Chadd Smith]